Warhol, 'Four Marilyns', 1979-86
In the latest partnership between Sygnum and Artemundi, Andy Warhol's Four Marilyns (Reversal) will be tokenized on Sygnum's Desygnate platform. Once again, both companies combine their expertise and technology to lower financial barriers and democratize access to invest in blue-chip art through the fractional ownership model.
The insubstantial displacement risk of this investment is proved: paintings depicting Marilyn Monroe, while being scarcely 3% of the paintings by Warhol sold at auction since 2000, represent 17% of the total turnover. It is remarkable that works depicting Marilyn are constantly outperforming Warhol's overall market index, Warhol's paintings only index as well as the Artprice Global Index, by far. Further, all black and white versions offered at auction throughout history were sold, an impressive 0% BI (bought-in) ratio.
Accredited and institutional investors can own a share of Four Marilyns, with legal certainty of their ownership on the artwork. 4.900 Art Security Tokens (ASTs), fully recognized under the Swiss DLT legislation, can be subscribed directly through Sygnum's e-banking platform.
Date of issuance: November 3, 2022
AST symbol: WHL1
Custodian: Sygnum Bank
ISIN number: TBA
Nominal value: CHF 5,000,000
Current market valuation: CHF 5,765,000
Number of tokens: 5,000
Token value: CHF 1,089.97
Minimum purchase: 10 tokens, CHF 10,899.70
Offering period: 60 days
Investment horizon & life cycle: 5 years + 3 years to execute the exit
Secondary marketplace: SygnEx (after the offering period)
ROI of comparable works: (27 & 20 year period) 16.56% – 19.09% respectively
Sharpe ratio: 2.4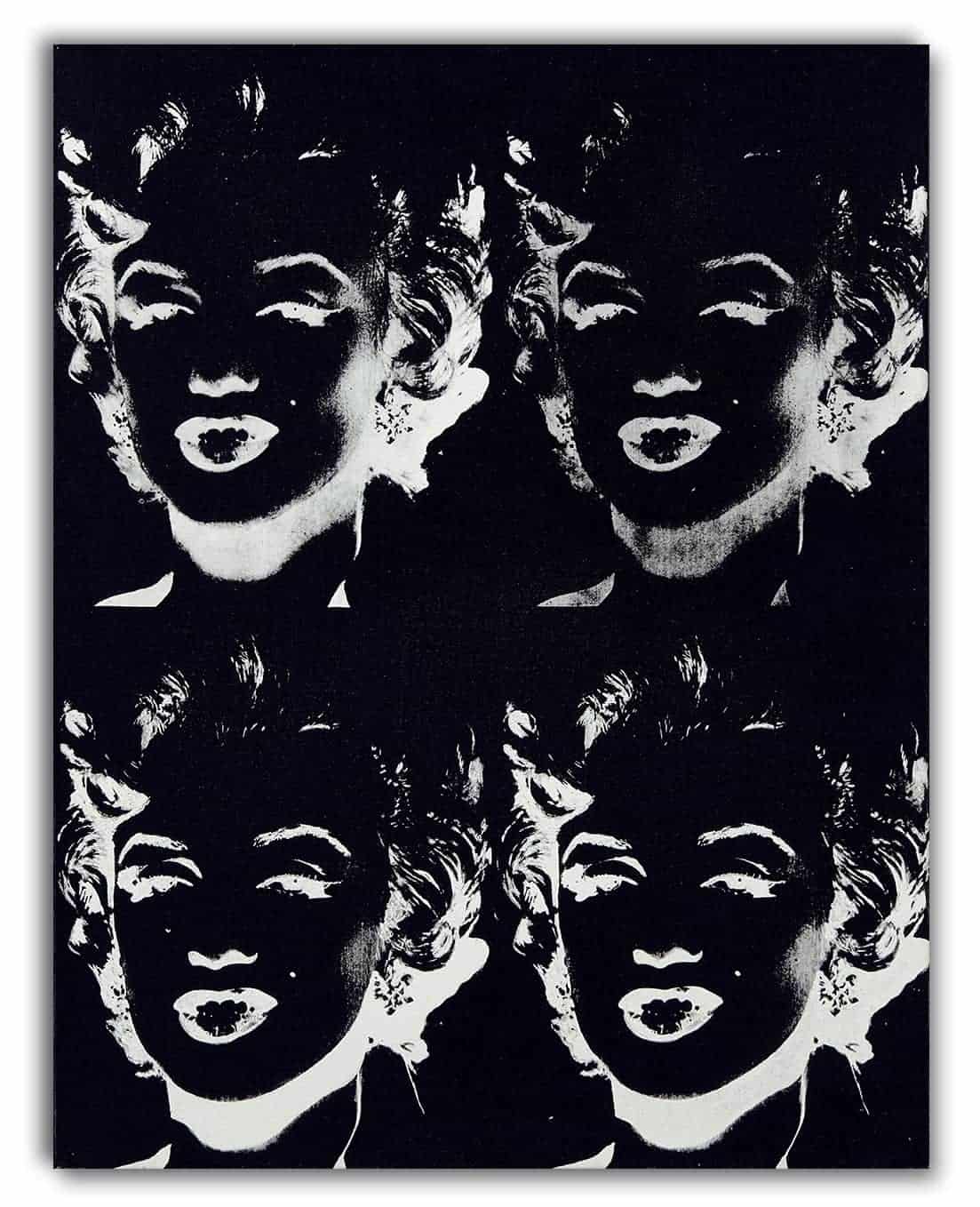 Andy Warhol, Four Marilyns (Reversed), 1979-86.