Art investment is older than you think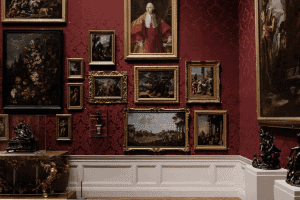 We believe fine art is useful beyond its emotional, intellectual and cultural value. Most recently, it is considered as an attractive alternative to traditional investment assets. Famous for its record-high sales and double-digit potential returns, investors are flocking to the attractive rates that art can provide, making way for investment funds to keep rising. Not only do they provide investors with a great portfolio diversifier, but they also allow those less versed in art, to tap into the world unknown to the untrained eye.
Art fund-structured investment vehicles are sometimes referred to as "passion funds" as they allow money managers to take interest in a niche asset class that gives aesthetic, emotional and educational charge. This article aims to establish and review the historical progression of art funds and explain the fundamentals behind the models and intrinsic values that they hold.
In the past, one was able to see primitive forms of art collecting through costumes of the Egyptians who ordered the conservation of their sacred bodies and their possessions be kept close with them. This idea was heightened in Ancient Greece, when Greeks and Ptolomies gathered objects, paintings, and statues in their temples and galleries.[1] However it wasn't until the fourteenth century when an experience of "rebirth" was felt in knowledge and discoveries, as cities and commerce thrived, allowing certain families to excel in business. Such was the case for Oliviero Forzetta, son and grandson of moneylenders from Treviso (north of Venice) and the owners of the finest private library of classic authors in Italy at that time, a collection comparable only to those of Petrarch and Boccaccio.[2]
Collecting became a sport played amongst the elite and progressively gained importance as the demand for art started to be considered as a business tool. The great art academies wrote about nearly every artist capable of selling their work, and those institutions, in turn, governed the display and sale of art. A great example of this were the fifteenth-century patrons, such as the Medici's, who largely valued and used their collections to political ends as well as considering it a matter of prestige.[3]
Although for hundreds of years individuals have been collecting fine art, the one of the first institutional investor to specifically allocate capital for the purpose of investing in art is considered to be the British Rail Pension Fund.[4] It is a clear example of a transparent and formal art fund that brought investors a 24% capital return. Due to the oil crisis and high inflation within the market, the managers of the £1 billion pension fund invested £40 million in art between 1974 and 1980. Their acquisitions totaled 2,500 objects during the 1970's for a total cost of about $70 million USD, close to 3% of the total fund.[5] When they chose to start selling, they made a positive return of sales of Old Master Prints in June 1987 in 13/15 auctions before it was forced to stop when demand for art fell in the early 1990 recession. The illiquidity of art can be of huge benefit as an asset, since during the recession; the fund was able to stop selling for four years, finally closing in December 2000.[6] The British Rail Pension Fund made an annual return of 13% and although institutional investing in art works has evolved since the 1970s, this art fund trend has certainly sparked interest in recent years.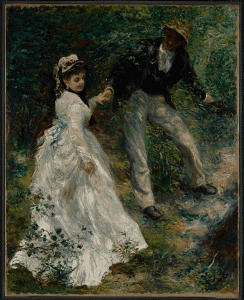 The diverse art fund offering that one can find around the world is ever-growing, but each one of them operates on particular investment strategies formulated accordingly to the sharpe-ratio each would be willing to aim. For example, some might concentrate on short-term opportunistic art fund with high-risk, while others may be more focused on traditional low-risk fund on a longer-term with stable masters. Although art investment funds offer a great deal of diversity, you will find that all of them employ art's intrinsic value as the underlying starting point. Such investments usually includes properly-valued assets with potential for continued appreciation, undervalued assets offered below their current market value for reasons unrelated to the particular attributes of the asset (e.g. discounted sale prices owing to the distressed financial situation of the seller) and undervalued assets where the intrinsic value may be realized through the improvement of certain temporary factors which are impairing an asset's value. Such temporary factors may include, curable questions as to provenance, excessive solicitations and time on the market for the sale of a particular work, geographic anomalies in tastes and preferences for a particular artist, effects of localized economic conditions and insufficient showcasing of an artwork.
Furthermore, art funds are a natural way of investing, and it has long been appreciated throughout history. Nowadays, it is a solid bet as it can be. External forces, such as globalization, knowledge sharing, democratization, increased cultural interest and new communication channels support this growth within the art market and encourage its 'Financialization'. A growing base of potential buyers correlates to higher demand in the masterpiece market. In 1998, twenty-nine paintings were sold for $5 million or more by the three top auction houses (Christie's, Sotheby's and Phillips), for a total of $322 million. Though the recent financial crisis affected the art market significantly, the rebound was swift, and in 2010, 119 paintings sold above the $5 million threshold, with $1.7 billion going towards masterpieces. Last year, 192 paintings were sold in that price range for a total of $3.8 billion. To put this in perspective, the total auction sales for those houses was $11.1 billion in 2017, so while over 30,000 lots we sold, fewer than 200 works accounted for an astounding 34% of the value.[7]
By taking an artwork-by-artwork investment approach, with due consideration of micro and macroeconomic trends in the art market, in Artemundi, we believe can achieve significant investment returns and render it less susceptible to the effects of any broader market volatility. Given the fundamental demand and supply imbalance for premier works of art, we believe that a portfolio of selected investment quality artworks acquired at even fair market value can significantly increase in value during the term of the art fund, thereby producing significant investor returns.
Artemundi's track record is highly recognized as one of the first private investment funds and one of the most transparent. Artemundi Global Fund ("AGF"), started operations in 2010 and finished after 5 successful years on 2015. The closed-end fund reached over $211 million USD of assets under management and achieved a 96.7% Gross Return (an Average Net Annual Return of 17.07%).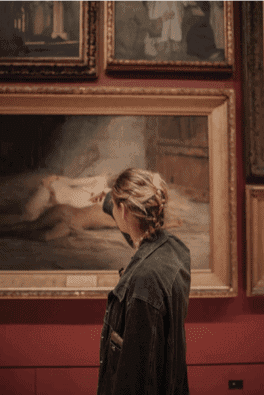 Enrique Liberman, president of the Art Fund Association and Chair of the Art Law + Art Funds has explained, "The reason why to invest in an art fund in part is that these markets have information disparities that don't exist in regular investment markets," Liberman goes onto say, "There isn't a Securities and Exchange Commission requiring all information has to be disclosed to investors at the same time. There are specialists who have access and opportunity that other people don't have." If you invest wisely, he says, potential returns can be substantial.[8]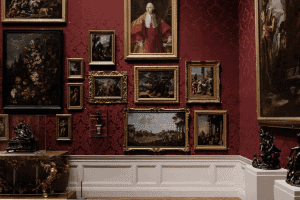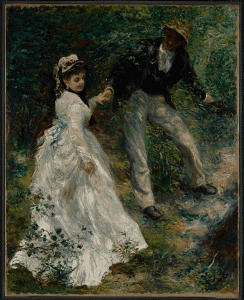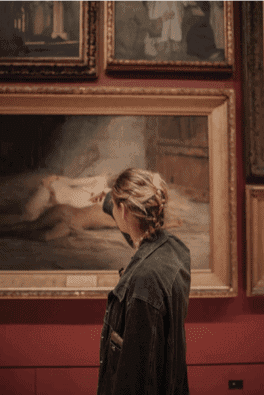 [1] Lumbreras, Javier. The Art of Collecting Art. México: Fomento Cultural Banamex, 2011. pp. 87- 93. Print
[2] Ibid.
[3] Ibid.
[4] "Art Investment Funds: The Basics." Center for Art Law, 25 May 2015, https://itsartlaw.org/2015/05/19/art-investment-funds-intro/.
[5] "Art Fund Backgrounder: Three Key Examples of Art Funds." Private Art Investor, 5 Nov. 2014, https://www.privateartinvestor.com/art-finance/art-fund-backgrounder-three-key-examples-of-art-funds/.
[6] Ibid.
[7] Golovina, Masha. "Do You Know Which Time Periods in Art History Have the Best Financial Performance?" Masterworks Resource Center, 8 Jan. 2019, resources.masterworks.io/2019/01/08/do-you-know-which-time-periods-in-art-history-have-the-best-financial-performance/.
[8] Hube, Karen. "Future Returns: Art Funds Draw Few Investors, But Some Are Worth a Look." Barron's, Barrons, 23 Apr. 2019, https://www.barrons.com/articles/art-funds-draw-few-investors-but-some-are-worth-a-look-01556034302.