Auction Guarantees: All Animals Are Equal, But Some Are More Equal Than Others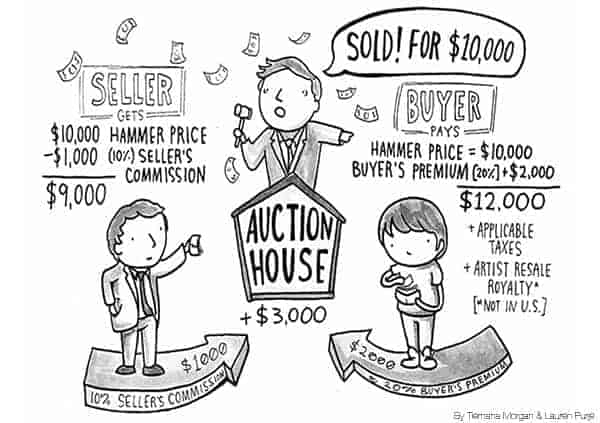 Auction guarantees are back in full swing. The guarantee figures are as follows[1]:
$2.1 USD worth of art for sale at Sotheby's and its arch-rival where $1 billion are in-house guaranteed.
$75.3 USD million to be sold by Phillips, where $42.9 million worth is in-house guaranteed.
267 guaranteed lots in November sales (record).
As Kristine Korber, a senior analyst with Barrington Research would point out, we have "never seen this level of guarantees for one auction."[2] It turns out guarantees are back mostly because they are a better deal to the consignor. The auction houses are in the business of getting consignments and that is what they do best, no doubt about it. It is also where the competition is most fierce. Never before had guarantees been a more desirable and widely-used tool to lure in sellers that are well aware of the potential "catastrophic" consequences of a "bought-in" scenario. This is when the work is not sold at auction (statistically there is a 20% chance) -including the possibility that the piece may not recover its present value in as long as six or seven years.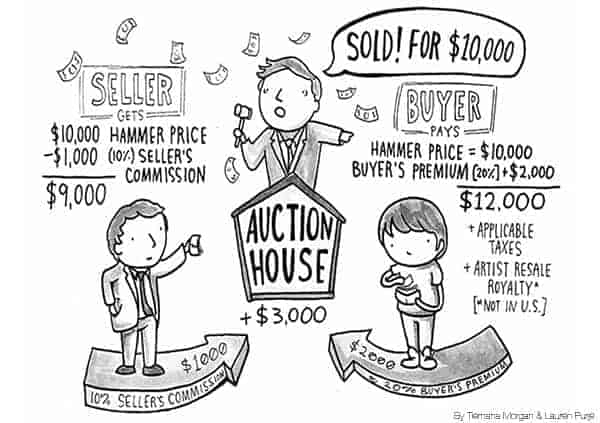 [1] Morgan, Tiernan, and Lauren Purje."An Illustrated Guide to Auction House Terminology." Hyperallergic. 29 Sept. 2015. Web. 5 Nov. 2015. http://hyperallergic.com/229349/an-illustrated-guide-to-auction-house-terminology/
[2] Kazakina, Katya. "Before Paddles Are Even Raised, $1 Billion of Art Already Has Buyers." Bloomberg.com. Bloomberg, 28 Oct. 2015. Web. 30 Oct. 2015. http://www.bloomberg.com/news/articles/2015-10-29/before-paddles-are-raised-1-billion-of-art-already-has-buyers