Celebrating 30 Years of Artemundi
LEADERS IN ART INVESTMENT, PIONEERING ART AS AN ASSET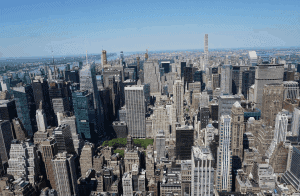 Albert Einstein once said: "Imagination is more important than knowledge. For knowledge is limited to all we now know and understand, while imagination embraces the entire world, and all there ever will be to know and understand." This ideology of applied imagination frames our belief that art can be useful beyond its emotional, intellectual, and cultural value.
Over the last 30 years, Artemundi has made considerable strides in establishing art as a capital investment class with strategies driven by art market data analysis based on financial metrics comparable to those of traditional investment vehicles.
Our journey began in 1989 when our CEO Javier Lumbreras began to apply his finance expertise to his passion for collecting art. Inspired by the figure of his great-great-grandfather, a banker and a XIX Century art collector, Lumbreras founded Artemundi to manage art investments with a spirit of collection rooted in the history and legacy of his own family's collection dating to 1881.
Since our founding Artemundi has helped investors achieve attractive rates of return, diversify their investment portfolios and hedge their assets from market and currency fluctuations using art as a tangible asset. In its three decades of operation, Artemundi has managed over $1 billion USD worth of assets, making it one of the most reputable art investment management advisory services in the world with an unrivaled track record.
Artemundi's proprietary methodology for managing art investment portfolios overcomes many of the asset class's challenges, including lack of liquidity and transparency. Our axioms and golden rules for investing in art: keeping transaction expenses low, exploiting market inefficiencies, applying geographic arbitrage, and looking for works that represent value add opportunities allow us to capture value for our clients. Applying these strategies to our dedicated art scholarship and securitization process minimizes risk exposure.
Our success in the sector, highlighted by the Global Fund, has been lauded by authoritative publications including Forbes, Bloomberg, Blouin Art Info, Barron's, Reuters, and the Financial Times. Javier Lumbreras has been a regular contributor to the Deloitte Art Market Report and has been a featured guest on the ArtTactic podcast.
Now, as we look forward to our next chapter, we are prepared to take on bigger challenges, new ventures, and socially responsible projects. Please stay tuned for future news in our re-launched webpage and our social media and contact us to let us know how we can help you.