Il Sole 24 Ore: Artemundi launches the Guernica V. Fund
With a focus on high-end art of museum quality, Artemundi's latest fund aims to raise USD 200 million to provide investors with an IRR of 17% starting from a minimum commitment of USD 200 thousand. We spoke to Artemundi's CEO, Javier Lumbreras.
by Maria Adeliade Marchesoni for Il Sole 24 Ore, April 11, 2021 (original interview is in Italian).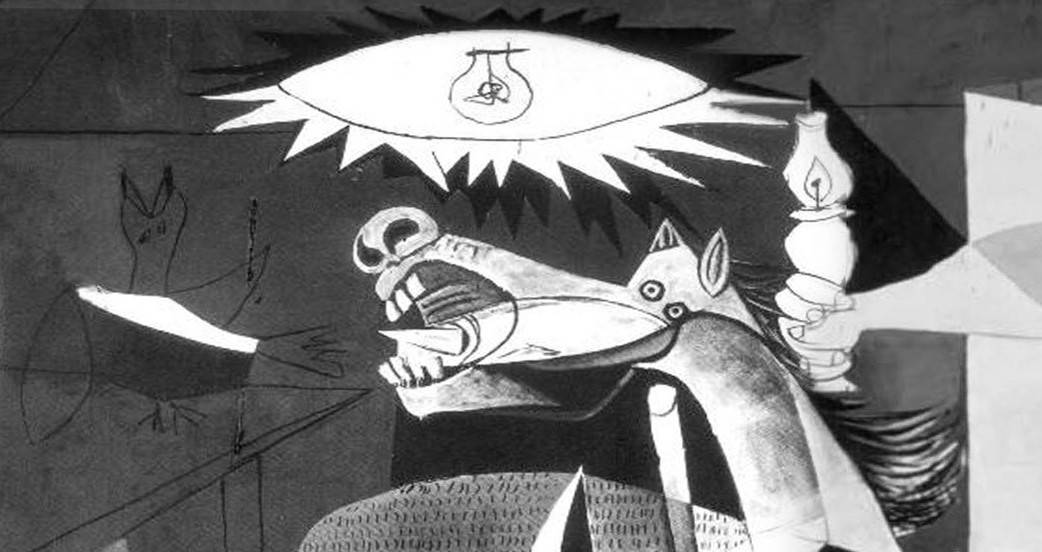 In early March, the art fund manager Artemundi launched the Guernica V. Fund with a focus on high-end museum-quality art spanning the Impressionist, Modern, and Post-war periods. The fund has a duration of three years, two of which are dedicated to investment strategies. It reserves the possibility to extend its term up to a maximum of one additional year, allowing it to optimize the liquidation of its investments. The fundraising objective is USD 200 million with a minimum entrance ticket of USD 200 thousand. As for performance, it aims at a minimum IRR target of 17% net of fees and expenses.
The management of the fund is entrusted to Javier Lumbreras, an art collector and well-known pioneer in managing art as an alternative asset, together with a management advisory board consisting of art-market professionals. Lumbreras is here to explain the characteristics of the Guernica V. Fund.
Why invest only in museum-quality artworks?
The fund will invest in museum-quality works of art from the Impressionist, Post-Impressionist, and Modernist periods of the late 19th century, as well as Post-war and early Contemporary movements. With an emphasis on opportunity, it will selectively acquire a number of masterpieces at a discount on their long-term intrinsic value. Exposure to the market will be focused on the highest quality and historically most stable investments, or on those artists whose values have resisted time and will last over centuries without the risk of price fluctuations. As a hedge against inflation, museum-quality artworks on the secondary market have a track record of constant appreciation. They are unrelated to financial markets and macroeconomic effects, and their long-term value is invulnerable to financial crises, regardless of their duration or severity. Even in war-like scenarios, art offers wealth protection. The fund will distinctly exclude new or emerging artists.
Why did you decide to exclude emerging art?
We don't invest in emerging art because we believe there is a moral issue in tempering with artists' careers. It also is a segment that presents enormous price volatility; it is highly speculative, unpredictable, and contrary to our investment strategy, which focuses on historical pieces of global appeal.
What is the operational strategy?
The fund's duration is three years, but could extend to four, depending on market conditions. The first and second year are mainly devoted to purchases from distressed sales due to the macroeconomic financial turmoil caused by the health crisis.
Active management is carried out over the lifespan of the fund to monitor and increase the art portfolio's value using various investment strategies such as exhibition loans and other pedigree-enhancing opportunities. Divestments are more likely to occur in the third and fourth year, but the management will consider some rollover should the market offer opportunities. Closing is expected to begin at the end of the second year. In the same way that purchases are opportunistic, we also intend to sell when demand for a particular artist is high, not when the fund comes to an end.
Have you already made acquisitions?
We are raising capital, and some works have already been submitted to the investment board. We aim to acquire these works directly from private collections, dealers, galleries, and corporate collections needing to deal with the economic problems arising from the health crisis.
Which artists do you consider and at which price level?
We will acquire artists with a defensible value such as Picasso, Matisse, Gauguin, Pollock, Rothko, Bacon, Modigliani, Albers, Cezanne, Basquiat or Richter, to name a few. The average price lies above USD one million, with a minimum of USD 250 thousand, but there's no upper limit.
Are you going to publish the Nav? If yes, is it possible to have the latest one?
We will publish financial information in the same way we did with our previous fund.
Is Artemundi active in other forms of investments with art as the underlying asset?
Since last year, we have been involved in the fully regulated tokenization of bankable grade masterpieces that will be offered shortly to qualified investors. Artemundi has designed a series of vehicles based on different investment horizons and risk-return tolerance that effectively contribute to asset diversification and capital preservation while producing attractive returns. They can take the form of joint ventures, co-investments, managed accounts, and tailored funds. We are also developing the Museum Fund, a non-profit fund with an active management approach for the benefit of its members, including museums and other cultural organizations. The aim is to support their future collections, endowments, and programs. It's an innovative model allowing underused works of art to be part of an active and diversified art portfolio aimed at maximizing the value of the works and helping museums with ongoing funding.
Is art at the center of every operation?
Each of these investment vehicles is designed with an appreciation of art for its aesthetic, intellectual, and emotional qualities and a deep and expert understanding of its behavior as a unique asset.
Here is the original link on Il Sole: https://www.ilsole24ore.com/art/artemundi-lancia-guernica-v-fund-AECvrE