Is it possible to have a little piece of a Picasso?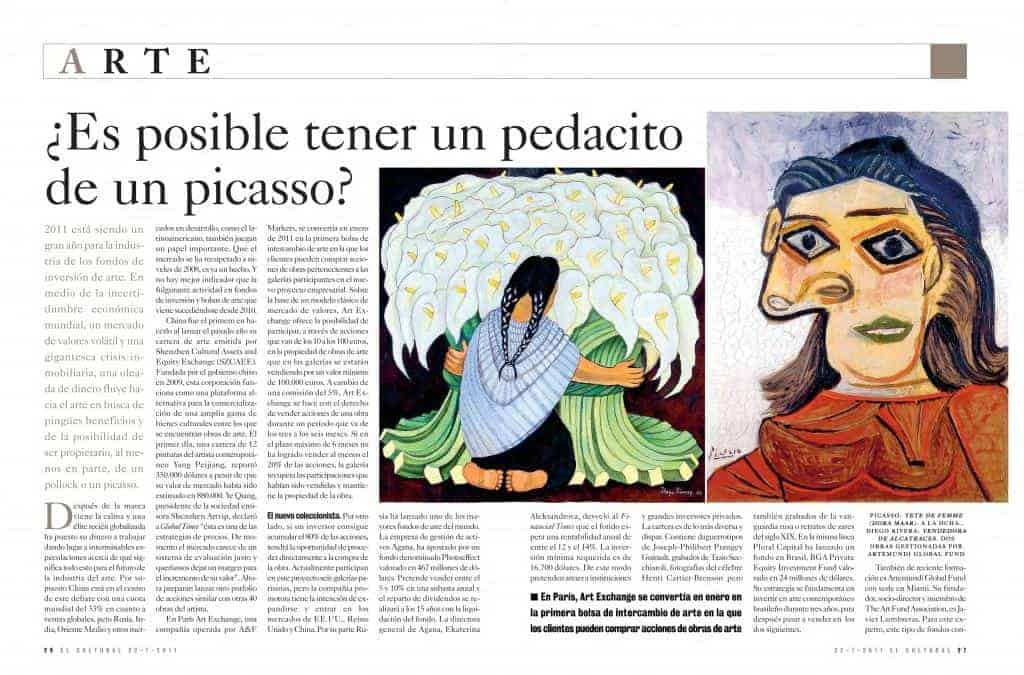 To read the whole article in Spanish, just click here.
The recent recovery of the art market, largely driven by emerging economies, provides an opportunity for those who want to invest their capital in the enjoyment of art. In July, the Spanish magazine El Cultural published an article about the growing world of art investment funds. In it, different corporations are cited, which take advantage of the stability in the artistic assets market.
In an interview with Javier Lumbreras, founder and managing partner of Artemundi Global Fund, the benefits and risks faced by these funds are mentioned: in addition, he explains the offer of AGF and the challenges.
2011 is still a great year for the industry of art investment funds. Amid the global economic uncertainty, a volatile stock market and a huge housing crisis, a wave of money is flowing into the art in search of huge profits and the possibility of owning, at least in part, a Pollock or a Picasso.