Marie-Thérèse Walter: Still Famous For The Wrong Reasons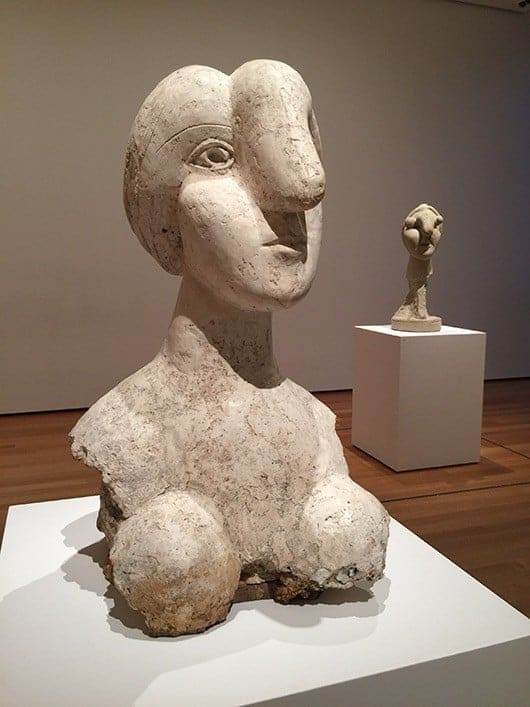 The Museum of Modern Art's staggering "Picasso Sculpture" exhibition appears to have become a once-in-a-lifetime event. The museum's fourth floor currently holds the astonishing number of 140 sculptures, all made between 1902 and 1964, in what has become the biggest Picasso sculpture retrospective ever in America (meaning the entire continent). The Andalusian's constant aesthetic reinvention can be appreciated throughout the exhibition, confirming him as a prolific and metamorphous artist.
As a self-taught sculptor, Picasso left most of his three-dimensional artworks deep in his studio, cherished them, and constantly recreated them too in a variety of materials at different moments of his life. The beauty of Picasso's sculptures lies in the artist's ability to portray the subject's personality, the object's essence and the medium's core. Encompassing over ten different media – among them wood, plaster, sheet, metal, clay, bleach-smoothed pebbles – this exhibition seems to arouse high passions in the laymen as much as in high-end collectors familiar with his work. A good example of this is the sculpture made after Marie-Thérèse Walter, Bust of a Woman-one of the masterpieces in this exhibition- which could not be more fetching.