"Old Masters, Old Fashioned?" Look deeper…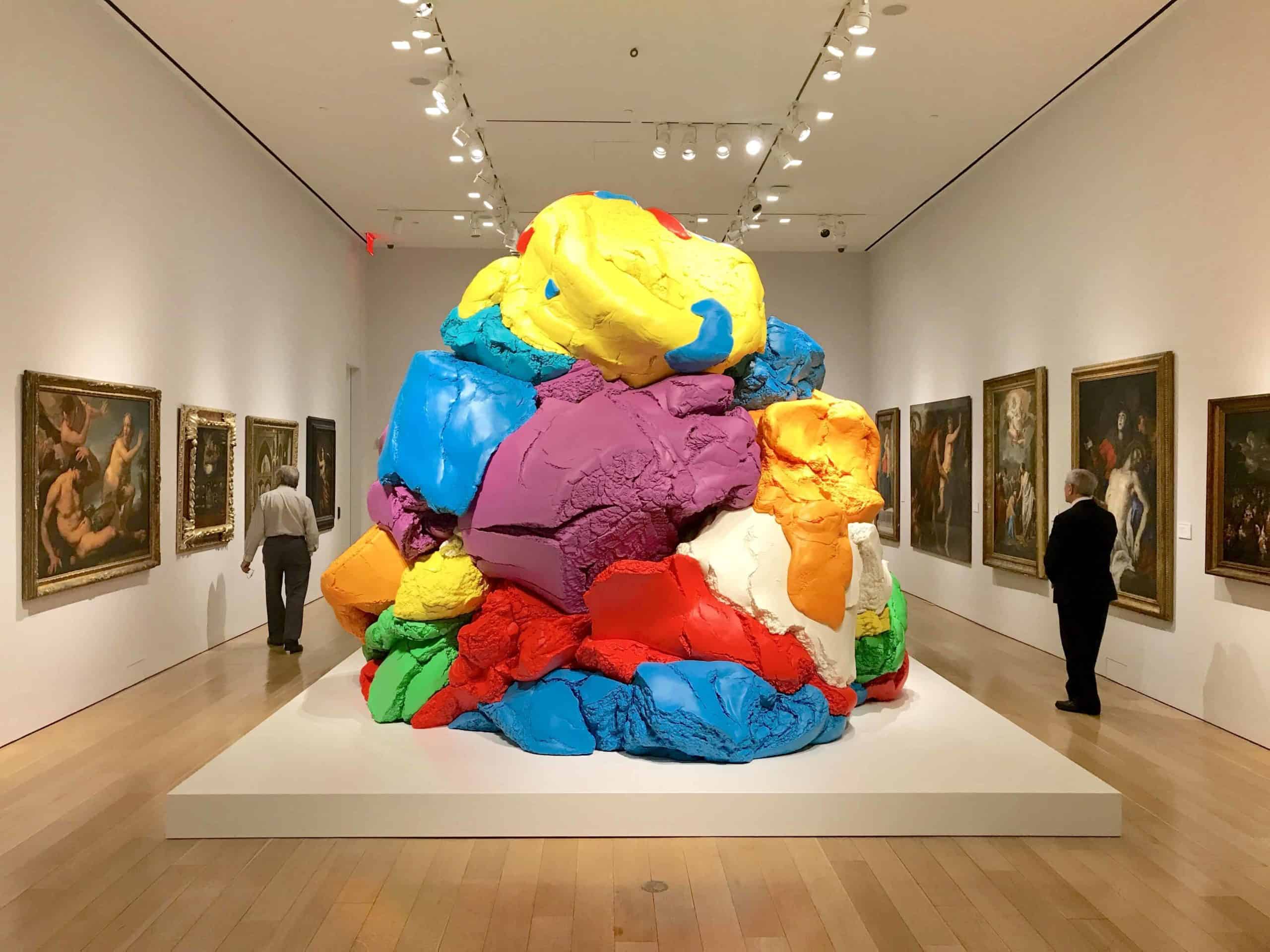 If you think the Old Masters are up there sitting on their eternal throne as the subject of adulation by collectors and screaming masses, think again! Once considered the pride of the most prestigious museums and collectors were loathe to part with their masterpieces, the reality is that the price levels for Old Masters have lost considerable steam since its peak reached in 1990.
It is true that masterpieces by Old Masters are becoming increasingly rare on the market, as they are absorbed into museum collections. According to Artprice, they represent 5% of the 413,000 works sold in the West during 2017.[1] However, this does not explain why collectors are increasingly turning towards Contemporary Art, and, by all accounts, with such considerable passion and fundability.[2]
Contemporary Art is the most exhilarating segment of today's art market primarily because it receives almost all the attention; it is an extraordinary vector for social recognition and many works -mostly from the post-war era – have great investment potential. Michael Govan, director of the Los Angeles County Museum of Art (LACMA), explains the domination of Contemporary Art in museum programs as a consequence of museums trying to avoid being dominated by white male artists: "If your mission is to reflect the world, and that women are half of this world… it's a lot easier if you are working in the present".[3] The Art Newspaper refers to this concordance of interests as a virtuous circle: "As more collectors focus on Contemporary Art, the composition of museums' boards of trustees has shifted in this direction as well. […] Although many believe that trustees should not influence programming decisions, their enthusiasm can be contagious—particularly when they are willing to fund the projects they are most excited about."[4] This virtuous circle obviously has repercussions on the market, as the latest auctions in Christie's New York made clear, the Old Master's category has fallen in a paradox.
Having struggled with shrinking inventory and elusive profits, auction houses appear to be devoting most of their attention and resources to contemporary art, the most popular area of their business. Nevertheless, this year Christie's New York brought together an exceptional Classic Week by offering a mix of six auctions from Antiquities, Old Master Paintings and Sculpture, 19th Century European Art and Japanese and Korean Art. As usual, Christie's spectacular viewing rooms hosted the highlights of the Classic sale; but this time, an unexpected visitor would be attracting all the spotlights of the Rockefeller Plaza venue.
Placed in the middle of Christie's Old Masters room, the Jeff Koons's giant Play-Doh was overshadowing masterpieces by Sir Peter Paul Rubens, Lucas Cranach, Francesco Guardi and a remarkable painting by The Le Nain Brothers, among others. The fact of having the Koons sculpture with a low estimate of $20 Million USD outshining the recently discovered The Le Nain Brothers, sold in the mid estimate for 1,2 million. This major example of French 1600´s Baroque – one of ten or so known to have been signed by the artists – fully vetted by the Louvre, should be a multimillion-dollar painting, and it should not go unnoticed. With a BI percentage of 25% and 33.6% in Old Masters Part I and II respectively, this category was short of its low estimate by -19%.
Nevertheless, the main dilemma seems to be the excess of low-quality lots offered in the same category, which negatively influences the BI percentage of the sale. The following analysis from the sale's highlights demonstrate how in our top-ten selection, all but one – probably with issues i.e., attribution, provenance or condition – brought solid bids: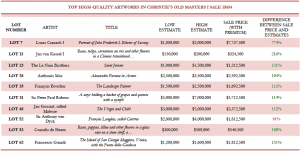 So, if the Jeff Koons sculpture did not improve the Old Master auction, why an Old Master in a Contemporary sale produced the most spectacular result in auction history last year when Leonardo Da Vinci's Salvator Mundi generated $450 million in the same location? The bold move of including an Old Master in a Contemporary sale certainly brought impressive results; but why this effect was not reciprocal? We think you already know the answer.
The uncomfortable truth is that the art market does not do art justice. In other words, on one side of the ring are modes of art consumption centered on Contemporary art, and on the other side is art history, filtered by centuries of well-informed eyes. It has become abundantly clear nowadays that purchasing power and erudition stand at opposite sides of that ring.
By Artemundi Team