Success at the International Art Industry Forum in Vienna, September 2012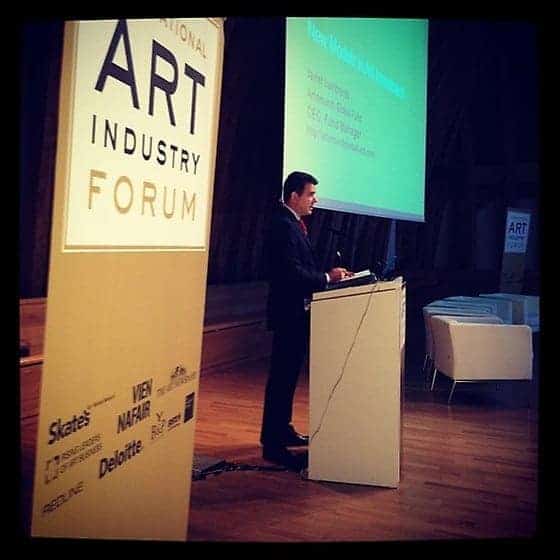 The first International Art Industry Forum was a success; the presentations and panel discussions were truly enlightening. In representation of Artemundi Global Fund Javier Lumbreras participated in a panel titled "New Models in Art Investment" together with four other art fund managers. The event was dominated by an interdisciplinary exchange of ideas, initiatives, points of view and forecasts about this growing industry.
Not only did well-established firms described their experiences in the market but also emerging businesses explained their incentives and projections for the future. It was very interesting to see how technology is deeply changing the way we conceive the industry and how it will continue to do so in the next couple of years.
Throughout the event, it was made clear that the industry is at a turning point where traditional establishments are evolving. One could also conclude that there is a tacit agreement in the market to head towards a more efficient and transparent environment. All of this said Artemundi Global Fund will continue to innovate and strive to offer new ideas to improve the industry.
The event was held in Vienna on the 19th and 20th of September 2012.