The anchoring of arts and cultural partners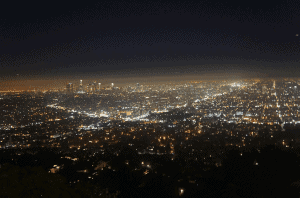 It has taken time and the blundering wisdom and anarchic greed of our ancestry to construct the modern city of consolidated institutions. It is a great historically amassed communal creation. If you fly above it at night, it is a jeweled wonder of the universe, floating like a giant liner on the sea of darkness. It is smart, accomplished, sophisticated, and breathtakingly beautiful. And it glimmers and sparkles, as all things breakable glimmer and sparkle.[1]
In a world that is constantly changing and urbanized areas are forever growing, it is worth considering the scale of opportunity that lives within projects of non-profit. In 2018, the Urban Institute reported that nonprofits in 2015 had revenues of nearly $2 trillion. If applied strategically and consciously, this money could not only have an enormous local economic impact but also add to the importance of non-profit organizations. The arts are reported to be about two percent of this total, but, nevertheless, in 2015 they had maintained $40.6 billion in revenues and $127.9 billion in assets (3.5 percent of nonprofit assets).[2]
With this in mind, one has to question how one has not enhanced the economic values of this sector before? If the arts, including universities, hospitals etc., were to align business practices with a joint mission, what is there but only future economic growth? Helping build wealth and sustain employment in disinvested neighborhoods is an approach, which is only beginning to come to light. Kim Zeuli and her coauthors cite an earlier ICIC study of Newark, found that if Newark anchor institutions "increased their contracts with local, small businesses by just 10 percent, it would result in an additional $33 million flowing to these businesses annually."[3]
ICIC has been writing about anchor institutions since 2002, merely referring to them as enterprises such as universities and hospitals that are rooted in their local communities by mission and invested capital. ICIC has also suggested other mechanisms, In addition to purchasing, investment (which can be seen as a form of community development), hiring, and real estate, that might help building local economy to better meet local community needs. But what if the many nonprofit anchor institutions were to focus on adopting a more broader and enlightened self-interest vision? The Museum Fund aims to take the unutilized assets embedded in the nonprofit organizations to be utilized in a fashion that would support the local community as well as providing financial gain. Artemundi has thus been developing a new investment fund that will provide nonprofits with more business integrity whilst at the same time maintain them as anchored institutions within their community.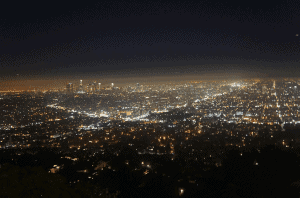 [1] Doctorow, E L. City of God. Thorndike, ME: Thorndike Press, 2000. Print. p.271
[2] Dubb, Steve. "Practice Shifts and Program (Arts) Archives – Non Profit News: Nonprofit Quarterly." Non Profit News | Nonprofit Quarterly, https://nonprofitquarterly.org/category/arts-management-practice-shifts-and-program/.
[3] Ibid.