The Resilience of Art as an Investment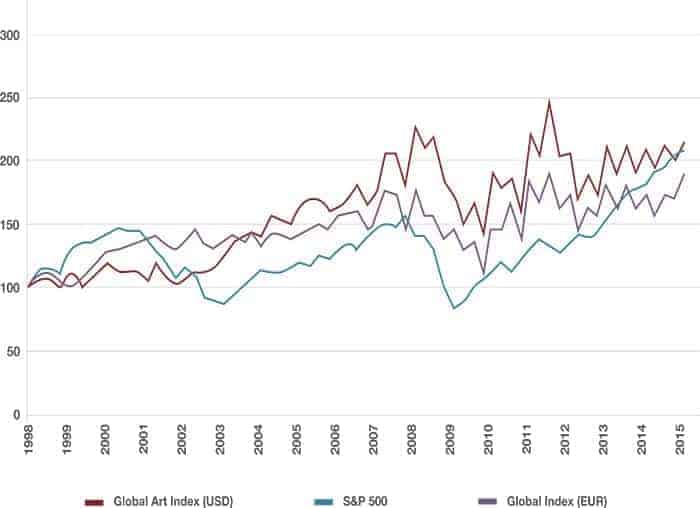 Artemundi's investment strategy has long relied on confidence in art as an asset, a unique asset. As has been proved several times in the past, including both after the crisis in 2008 and "Black Monday" in August 2015, art is surprisingly resilient to stock market declines. We believe this is true in terms of downside risk as well as price recovery capacity. The statement is also accurate of art's performance not only when held as a tangible possession, but also when held in a securitized form through publicly traded stock or partnership interests in a fund.
When we recall the S&P's 10% drop and the VIX Index's spike of 250% during "black Monday" in August 2015, we also must bring back to mind the continued stability in the art market, which has traditionally had a low correlation to stocks and bonds.[1] Moreover, art's stability was demonstrated during the 2008 recession, when art indexes dropped 4.5%, while the S&P abruptly dropped 37.5%, not to mention that the art market also recovered faster than the stock market. In 2010 the All Art Index increased by 22.6%. In 2011, it grew 10.2% compared to 9.1% for equities.