Will the May Auctions Prove a "Stella" Showing?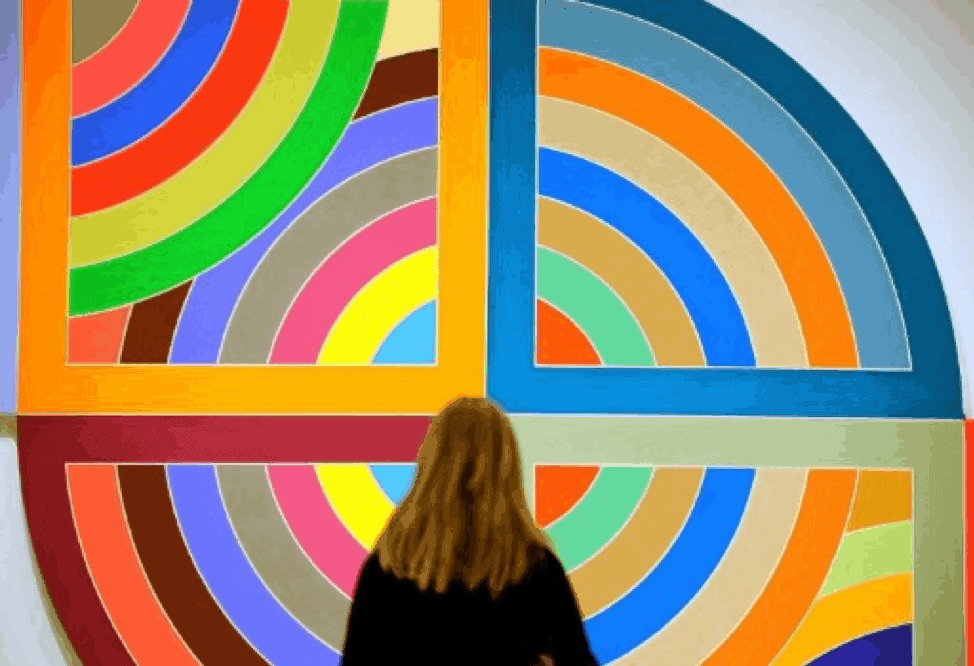 Every auction season analysts, advisors, and savvy collectors scour the top house offerings for trends that lend insight into market dynamics. This May, we have noticed a curious glut of Frank Stella paintings spread across the three main houses, Christie's, Sotheby's and Phillips. To be precise, twenty-five lots will be heading to New York in the next week. Either this is a brilliant strategy to hype Stella's work in the marketplace, or a death sentence through oversupply.
So what is behind the over-supply and why does it matter?
In previous articles we've discussed what happens when works fail to sell at auction, and why galleries want to avoid it.[1] In the world of art auctions, much like in classic economics, the law of supply and demand is one of the primary drivers of a work's value. It is important then for dealers, collectors, and auction houses to maintain steady markets for an artist's work by carefully controlling the amount of supply circulating in order to keep prices stable through collector's demand.
When a market is distorted by over-supply, it can have lasting effects on the artist's prices. The classic contemporary example of this is the 2008 auction of 223 brand new works directly from Damien Hirst's studio by Sotheby's. Though the rule-breaking auction netted Hirst $200M through the sale of 97% of the works[2], he was severely punished by the market for releasing the glut of work direct to collectors in the form of a cratering of his career. Even eleven years later and after rejoining Gagosian Gallery, his prices have not yet fully recovered. This brings us back to those 25 available Frank Stella.
Few 20th-century artists have hit upon success quite as early and as dramatically as Frank Stella (b. 1936). Now, nearly 60 years after his debut at the Museum of Modern Art, Stella's handful of geometric canvases will challenge the appetite of collectors and therefore the stability of the his market. Why then would the auction houses opt for such a risky move?
One obviously possible explanation to this high-risk event could be Stella's own consignment to Christie's from his private collection, including a selection of works from his Hudson Valley studio and his Greenwich Village home. These six works, estimated to fetch $18.5 million in total, demonstrate Stella's appreciation for art through the ages: from Jan Sanders van Hemessen's Double portrait of a husband and wife, seated at a table, playing tables (1532), to the surrealist artist Joan Miro's Peinture, (1927), as well as two pieces of his own work, including Lettre sur les aveugles I (1974) offered at an estimated price between $5.5 million and $7.5 million. More than available collectable moments of art history, these works offer the market at large a media event, which is a capitalizable opportunity for collectors and auction houses alike.
The exponentially successful auction performance by Stella's work in the last couple of years could further stoke speculator's appetites. In 2018, out of the 181 artworks offered at auction, 153 sold with a realized auction price of +$33.3 million. From these lots, 63.5% were sold above the estimate, 20% within, and only 4.6% below with only a 11% of BI. This positive trend can be traced back to 2015 and seems to be the forecast for this year. The artist's index has doubled in only the last 4 years, which might also scare some investors of the possibility of a bubble in the artist's marketplace. Thus, this season would be the best either to sell high and/or avoid an adjustment in these artworks.  It is likely then, that the strong recent performance coupled with the publicity of the artist's sale and the fear of a bubble in the market all triangulated to incentivize collectors in possession of Stella pieces to part with their works now.
Frank Stella continues to paint to this day. He is 82 years old and we know that he is selling the works for estate planning purposes.[3] The question then becomes, did the consigners of these 25 Frank Stella pieces interpret the artists consignment of these six works from his personal collection as a testing of the auction waters, a la 2004 Hirst, and simply wanted to sell before he potentially sabotages his own market by auctioning pieces directly from his studio?
There remains of course one final possibility. It is feasible that the market and the demand for Stella's work is strong enough to provoke a resounding success from where his collectors will be distributed among the broad offer. We will have to wait until May 13th to know the answer of these theories.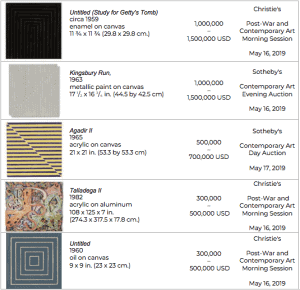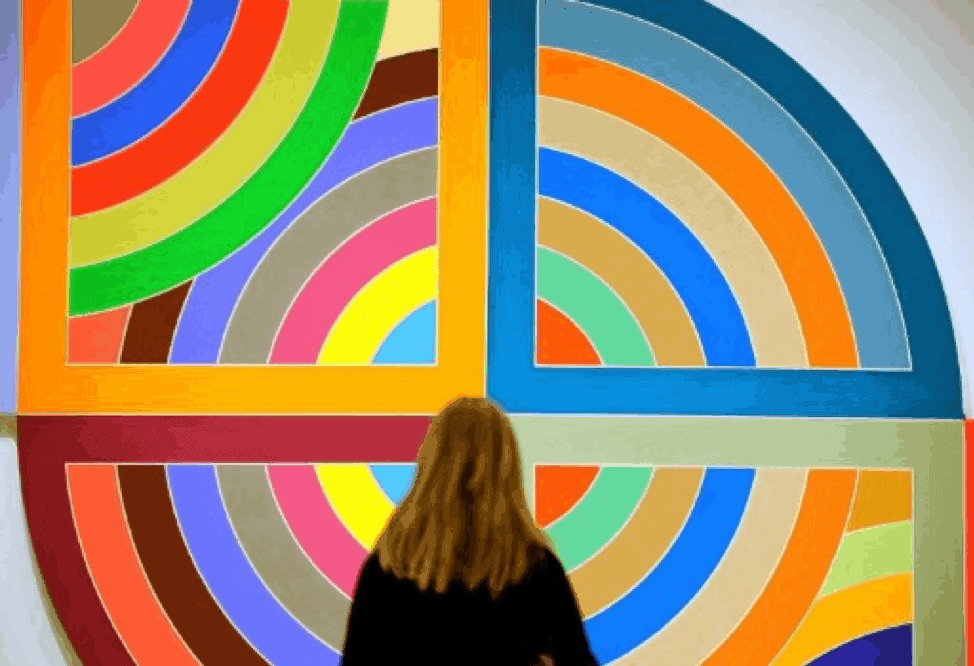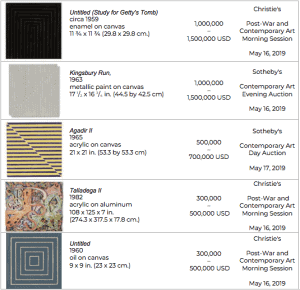 [1] http://www.artemundi.com/a-guarantor-bubble/
[2] Freeman, Nate. "Looking Back at Damien Hirst's $200 Million Auction on the Eve of the Financial Crisis." Artsy, 24 Aug. 2018, www.artsy.net/article/artsy-editorial-damien-hirsts-200-million-auction-symbol-pre-recession-decadence.
[3] Schultz, Abby. "Frank Stella Begins to Sell His Collection." Barron's, 22 Feb. 2019, www.barrons.com/articles/frank-stella-begins-to-sell-his-collection-01550860209.