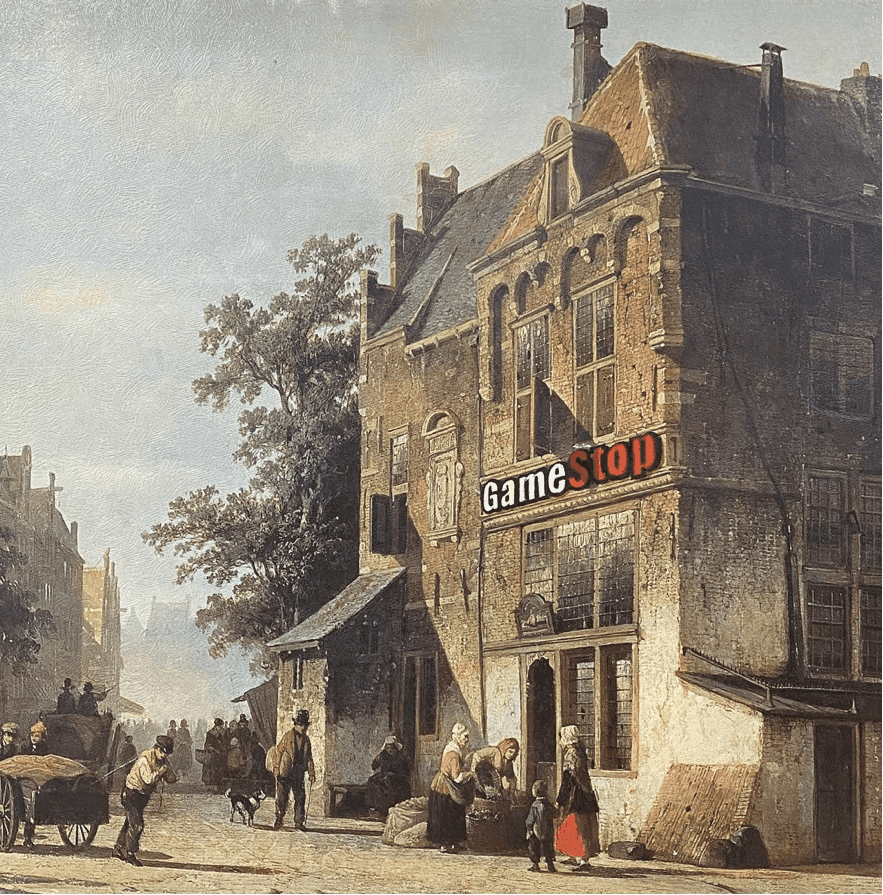 The New York art critic Jerry Saltz posted this controversial expression on his Instagram in the eye of the GameStop hurricane. In case you were under a rock, the subject of this remarkable battle, GameStop, is the world's largest video game retailer that operates over 5,000 retail stores across the globe. Expected to report a loss of $465 million from the pandemic in 2020, on top of the $795 million it lost in 2019 with the rise of digital distribution, GameStop became a target of hedge funds' betting on the company's failure by short-selling shares. They did this by borrowing shares from existing shareholders, selling them, and later buying back to replace the shares they borrowed and profiting from the difference. But things didn't go as planned, as members of a popular Reddit group called "WallStreetBets" rallied and used the power of the masses to drive stock prices. The group has feelings of nostalgia for GameStop, as many grew up buying video games from the retailer.
The surge of GameStop was starting to take a toll on hedge funds, with an expected $38.6 billion loss.[1] And it wasn't long before retail brokerages like Robinhood severely limited GameStop stocks' trading on their apps, citing volatility and the U.S. Securities and Exchange Commission (SEC) raised red flags.
Whatever side of the coin you are, we can all agree that the GameStop drama is a reflection of the rising volatility of Wall Street and its manipulative nature. With an already tottering financial market severely impacted by the COVID-19 pandemic, this event will likely set a cautionary precedent for investors eager to find safe havens for their investment. The answer: F*ck stocks. Invest in Art. At least diversify!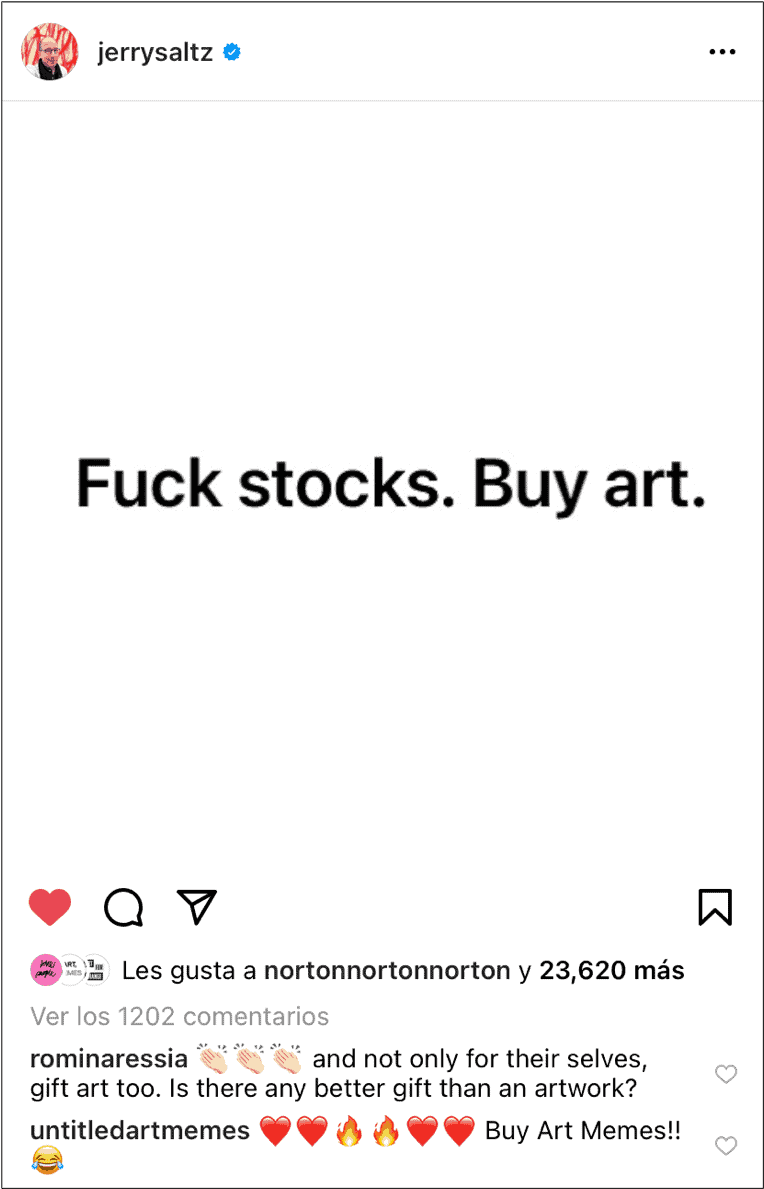 Coincidently, on the same Thursday, January 28th, we witnessed the $95 million USD auction record of a 1480 portrait by Sandro Botticelli at Sotheby's New York, just a few blocks away from Wall Street. While this piece is an infrequent sale, it demonstrates high art's inherent value and invulnerability to financial crisis. Once again, blue-chip art has largely demonstrated being surprisingly resilient to stock market declines and has continuously registered "antifragility" with the impossibility of a two-digit drop on one day.
Our art funds are specifically designed to counter correlation and volatility in the stock markets. In a post-2008 world, financial planning is a must in these times of extreme uncertainty. Forget about "Black Mondays," Reddit gossip, who will be the next president, and contact us now to learn how to invest in The Guernica V. Fund, as we are currently reserving investment allocations.