Enrique Liberman
Legal Counsel & Art Collector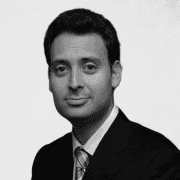 Enrique Liberman is a corporate transactional attorney with extensive experience in representing both private and public companies in a broad range of transactions, including mergers and acquisitions, asset sales, private equity fund formation, joint ventures, structured finance, secured transactions, venture capital investments, securities offerings, licensing and employment matters. Enrique is the President and Member of the Board of Directors of The Art Fund Association, the trade association for the art fund industry.
Enrique is also Managing Partner of Liberman Canna LLP, Partner in Business Law and Art Law + Art Funds Practice Groups, Chair of Art Law +Art Funds Practice and Business Law Practice. Liberman is General Counsel and Member of the Board of Directors of The Art Production Fund, a non-profit dedicated to enhancing public exhibitions of fine art.
Enrique has further applied his art fund expertise to other types of "passion" funds, including luxury asset investment funds focused on the fine wine, rare musical instruments, diamond, and classic car markets. Enrique is highly sought after by passion fund managers to assist them in developing their investment programs and drafting their offering documentation. Enrique also represents prospective investors in evaluating, and negotiating the terms of, possible investments in passion investment funds.
Liberman received a B.A. degree in International Relations from Stanford University, where he graduated with Honors and Distinction and was the recipient of The Firestone Medal. Enrique Liberman also attended Harvard Law School from where he received his Juris Doctor in 1999.